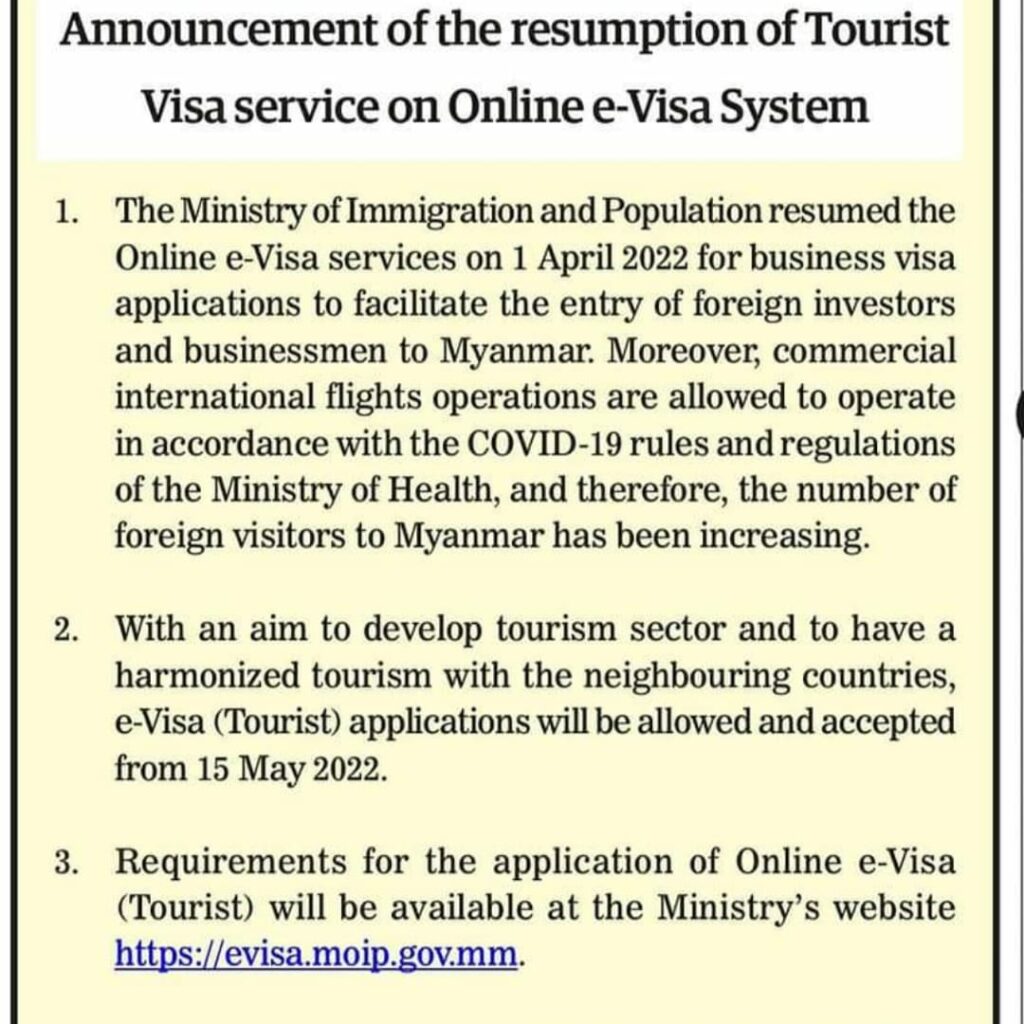 Dear friends.
in the last three years we have only heard bad news from beautiful Burma: Covid epidemic, military coup, thousands of victims … Sad story! But now the tide is turning! The government has decided  to issue tourist visas starting from 15. May!! At the time being there are only a few (and expensive!) flights to Myanmar but I'm sure that's going to change in the near future. Pls. check the ministry's website: https://evisa.moip.gov.mm!
Now you might ask yourself: Is it safe to visit Myanmar? I'd say: YES! At least the most important tourist destinations like Yangon, Mandalay, Bagan and Inle  are safe from my point of view. However, Kayah State, parts of Shan State, Chin State Kachin State and Sagaing region should not be considered for a visit. And don't forget to come to beautiful Pyin Oo Lwin, my adopted home town since three years. I will invite you for a tea at my home and give you an unforgettable tour of this fascinating town! Please let us know, if we can help you with your trip to Myanmar.
So, see you in Myanmar!
Axel Bruns & his team